Welcome to the music page!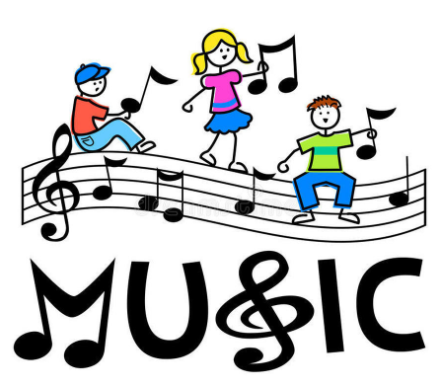 Music Curriculum at Our Lady of the Assumption
We follow the Music scheme, Charanga!
Please see our Music Policy for how the coverage of music is taught in school.
All children as part of the music curriculum here at Our Lady of the Assumption are encouraged to widen their music listening knowledge.
Beginning after October half term 2019, each week children will be introduced to a new piece of music and a new composer.
They will be discussing the different styles and genres of music and identifying instruments, rhythms, mood and dynamics.
Please encourage your child to listen to these pieces of music at home and even explore other compositions the weekly composer has produced.
Music Appreciation
Autumn 2's theme is British Bands!
Week 4
Queen
Queen are a British rock band formed in London in 1970. Their classic line-up was Freddie Mercury (lead vocals and piano), Brian May (lead guitar and vocals), Roger Taylor (drums and vocals) and John Deacon (bass guitar). Their earliest works were influenced by progressive rock, hard rock and heavy metal, but the band gradually ventured into more conventional and radio-friendly works by incorporating further styles, such as arena rock and pop rock.
T-Rex – We love to boogie, Ride a white swan
T. Rex were an English rock band, formed in 1967 by singer-songwriter and guitarist Marc Bolan. The band was initially called Tyrannosaurus Rex, and released four psychedelic folk albums under this name. In 1969, Bolan began to change the band's style towards electric rock, and shortened their name to T. Rex the following year. This development culminated in 1970's "Ride a White Swan", and the group soon became pioneers of the glam rock movement.
Week 3: The specials and Madness
The Specials, also known as The Special AKA, are an English 2 Tone and ska revival band formed in 1977 in Coventry. Their music combines a "danceable ska and rocksteadybeat with punk's energy and attitude.
Madness are an English ska band from Camden Town, north London, who formed in 1976. One of the most prominent bands of the late 1970s and early 1980s two-tone ska revival.
Week 2: Take That!
Take That are a pop group formed in Manchester in 1989. The group currently consists of Gary Barlow, Howard Donald and Mark Owen. The original line-up also featured Jason Orange and Robbie Williams. Barlow is the group's lead singer and primary songwriter, with Owen and Williams initially providing backing vocals and Donald and Orange serving primarily as dancers.
The group have had 28 top 40 singles and 17 top 5 singles in the UK Singles Chart, 12 of which have reached number one, including "Back for Good", "Never Forget", "Patience" and "Greatest Day".
Week 1: Twist and Shout and Yellow Submarine by The Beatles
The Beatles were one of the most famous and influential English rock bands of all time, formed in 1960. In the first few years the band members included Pete Best and Stuart Sutcliffe, but ultimately the band gamed fame early in the 60s with members John Lennon, Paul McCartney, Ringo Starr, and George Harrison. The Beatles were also often referred to as the 'Fab Four', and by 1964 had reached international stardom, leading the way for British bands to enter and dominate the U.S. pop market in what was called the 'British Invasion'. The band became so famous with their mix of 50s rock, beat, hard rock, psychedelic, pop, and even Indian music, that they spawned 'Beatlemania', an intense fan frenzy that by 1966 made it impossible for them to perform live because of all the screaming fans in the audience. The Beatles broke up in 1970, but left their undeniable mark on the music industry.