Welcome to the EYFS
We would like to welcome you all the Our Lady of the Assumption Catholic Primary School. We hope that you all have a very happy time in our Nursery and Reception classes.
Our EYFS team from left to right: Mrs Lucas (Early Years Practitioner in the Reception class), Mrs Nailor (Reception teacher and EYFS Lead), Mrs Finch (Nursery Teacher) and Mrs Webb (Early Years Practitioner in the Nursery)
Please join the Class Dojo!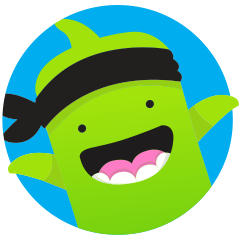 ClassDojo is an educational technology communication app and website. It connects primary school teachers, pupils and families through communication features such as: a feed for photos and videos from the school day, and messaging that can be translated into more than 35 languages. It also enables teachers to create portfolios for children and allows parents and carers to add photos and videos too.
Invitations to join the Class Dojo have been sent to all the email addresses provided on the application forms for starting school. You just need to download the app (for free) and follow the links in the email. Please be aware that this email could be in the 'junk' folder.
Look inside the EYFS classroom
Useful information
Here are a few documents that give you more information about Our Lady of the Assumption Early Years. When your child start in the reception and nursery class they will receive a pack of information for you and your child. Click on the links to read some of these leaflets.
A Welcome from Mrs Askew, our headteacher.
All about the EYFS
A Welcome from Mrs Nailor
A Welcome from Mrs Finch
School Uniform
The school will be providing a school tie and book bag for all the children starting in Reception Class in September.  We hope that give these to the children on their transition visits in September. 
School Uniform consists of a Navy school Cardigan or Jumper and grey trousers or skirt with grey socks or grey tights. Children also wear a white shirt, school tie and black school shoes. In the summer the girls can wear a blue school dress.
OLA School cardigan

OLA School jumper
Uniform can be purchased from Andy Blairs Sports and Schoolwear, 88-90 Barker Butts Lane, Coundon, CV6 1DY. Appointments can be made via the following link https://coventryschoolwear.com/book-an-appointment/
The reception children will be taking part in P.E. lessons. They will need to have a named P.E. kit, which should be in a named bag. The P.E. uniform is a blue T shirt, black shorts and black pumps.
The children will often be going out to play and will need suitable clothing for this e.g. a coat, hat and gloves in cold weather or a sunhat in warmer weather.
School Lunch and Snacks
All the children in the reception class are entitled to Universal Free School Meals; which are government funded. The menu offers a choice of fresh healthy cooked food which meets the Government food based standards and has been nutritionally analysed to create balanced, healthy meals.
Most children choose to have these delicious healthy lunches, but a few choose to bring a packed lunch from home. As we are a healthy school we ask that you follow the guidelines in our healthy lunch policy if your child brings a packed lunch. Below is a sample monthly menu of the lunches that are offered at Our Lady.
A snack of fruit and milk or water is offered to all the children in the reception and the nursery class each morning. Every child also has their own water bottle so they have access to fresh drinking water at all time. We ask that you do not send in any snacks or drinks for the children please.